When I look for great science fiction books, I am often surprised by the amount of variety. Science fiction is indeed one of the most diverse genres out there: from biopunk to space operas. It's a genre that inspires imagination and critical thinking.
In this blog post, I will suggest great science fiction books to read. Whether you are new to the genre, or an experienced reader, there are always good science fiction books to read.
Without much ado, let's begin!
*Note: This blog post contains one affiliate link.
Snow Crash by Neal Stephenson
A dreamy fusion of history, religion, linguistics, memetics and computer science. Snow Crash shows the capabilities of the science fiction genre. Stephenson is a master wordsmith, and will provoke deep thought within any reader.
It's a classic, and for a good reason.
A Scanner Darkly by Philip K. Dick
Philip K. Dick is a household name, for efforts such as Minority Report and The Man In The High Castle. However, I have a soft spot for A Scanner Darkly– it's moody, twisted and dark. This book is perfect for science fiction fans who want something edgy and deep. Highly recommended!
The Drowned World by J.G Ballard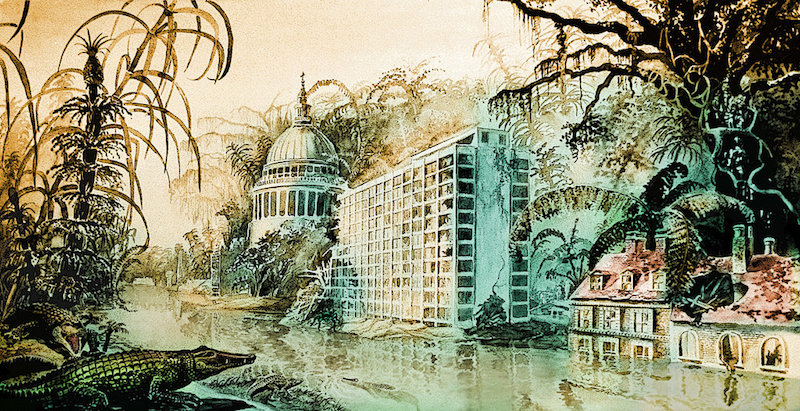 With lustre visions of an expired environment, The Drowned World is part dream, part horror. Often underrepresented in great science fiction lists, Ballard's tale will speak to generations past and future who worry about damage to the ecology. With vast tropical life forms and an apocalyptic setting, J.G Ballard transports us into a reality that is both thriving and decaying.
The Foundation Trilogy by Isaac Asimov
Chances are, you have heard of Asimov's masterpiece. Yet have you read it? Asimov is a genius here, with advanced mathematical concepts and intriguing sociological commentary. By reading The Foundation Trilogy, you will indulge yourself in critical thinking and challenging concepts. Asimov's power is his raw talent at constructing ideas that provoke thought, and even action.
Make no mistake about it: Asimov's work is influential. Because of that, it stands the test of time. Spanning centuries and the cosmos themselves, you can't go wrong with The Foundation Trilogy.
Cat's Cradle by Kurt Vonnegut
From the biting commentary on the Arms race to the fictional religion Bokononism, Vonnegut is a master at clever science fiction. Often 'second' to the author's masterpiece Slaughterhouse-5, Cat's Cradle is a relevant text with alot of meat and grit to it.
The humour is terrific, the satire is strong, and the novel is tightly plotted. Is it underrated? Perhaps so, perhaps not. However, Cat's Cradle is proof that the science fiction genre can be gripping and relevant to the life we construct.
Read it!
The Man From Mars by Stanislaw Lem
The master, the legend, the author. Stanislaw Lem is the stuff of wild dreams, and The Man From Mars shows us an earlier work of his.
This novel is about an American journalist who is forced to join a secret team of scientists who discover a "man" from Mars. Not only is this novel well written and paced, it also explores timeless themes of human arrogance, communication, and the possibility of alien life.
A terrific book by an incredible author.
Want to buy these books? Click here for free and fast shipping!
What 'great science fiction books' do you recommend? Comment below!
Want book recommendations? Click here!
Social Media: Facebook Group // Redbubble // Teespring (Buy Merch!) //